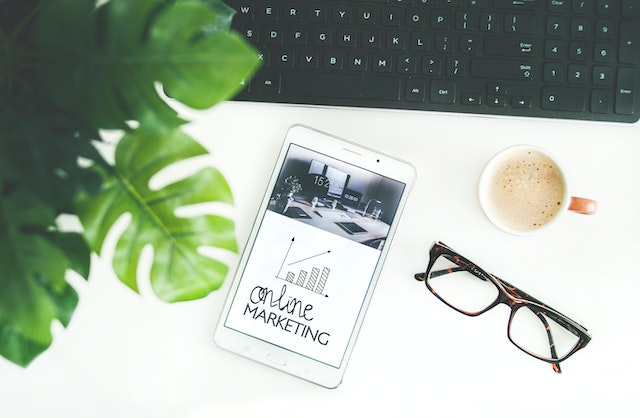 What's in this article
Introduction: What is Digital Marketing and its Importance for E-commerce Businesses?
Getting Started with Digital Marketing for Your E-commerce Business
The Different Types of Digital Marketing and How They Promote Your Business

Search Engine Optimization (SEO)
Pay-per-click (PPC) Advertising
Social Media Marketing
Email Marketing
Affiliate Marketing
Influencer Marketing
Inbound Marketing
Content Marketing
Digital Display Advertising

Effective Digital Marketing Strategies for E-commerce Websites/Stores

Starting with SEO and Optimizing Category Pages
Enhancing User Experience (UX) for Better Engagement
Setting up Google Merchant Centre and A/B Testing
Retargeting and Remarketing
Loyalty Programs, Email Marketing, and CRM
Mobile Marketing and Bridging Online-Offline Experiences
Generating Social Proof through Customer Reviews

Measuring the Success of Digital Marketing Campaigns

Key Metrics: Brand Impressions, Website Traffic, Social Media Shares, Email Subscribers, Revenue
Return on Ad Spend (ROAS)
Conversion Rate Optimization (CRO)
Analyzing Digital Marketing Metrics for Insights

Tips for Staying Ahead in the Ever-Changing Digital Landscape
Frequently Asked Questions (FAQs) About Digital Marketing for E-commerce

Leveraging Video Marketing
Strategies for Optimizing Product Descriptions for SEO
Enhancing Customer Experience and Driving Sales with Chatbots and AI

Conclusion: Unlocking Success with Digital Marketing for E-commerce
Next Steps: Guidance from Jordan Stevens Digital Marketing Consulting
Introduction
What does it take to be successful in digital marketing for ecommerce? While there is no one-size-fits-all answer, there are some key tactics necessary for success.
In this blog post, we'll explore some of these tactics. We'll also look at what marketing channels to use, how to prioritize them, and how to measure if your efforts are working. So whether you're just getting started or you're looking for new ideas, read on for insights into digital marketing for ecommerce.
What is digital marketing and why is it important for ecommerce businesses?
Digital marketing is the process of promoting and selling products and services through digital channels, such as the internet, social media, email, and mobile apps. It's an important tool for ecommerce businesses because it allows you to reach customers where they're buying online.
How to get started with digital marketing for your ecommerce business
Before you can effectively market your business and get into the 8.1 trillion dollar e-commerce market, you need to define your target audience. Picture the exact person who will buy your product: what are their challenges, hobbies, and other relevant characteristics? Only when you have this customer persona defined—ideally down to the tiniest detail—can you create marketing materials that will appeal to them.
Then, if you don't already have one, you'll need a website. This will act as your hub, your store, and where all your various digital marketing channels will eventually push people to.
Fortunately, gone are the days of having to build sites from scratch. Now, there are platforms like Shopify or Big Commerce that allow you to put up a functioning site in minutes (you can also still build your own custom website too).
Once your website is ready, it's time to get people to your site using the channels below.
The different types of digital marketing and how they can be used to promote your business:
Search Engine Optimization (SEO) is the process of optimizing a website for Google search with the goal of earning higher rankings in search results pages (SERPs). The better your SEO, the more easily your customers will find you through their searches on Google.
Pay-per-click (PPC) is a form of digital advertising in which advertisers pay a fee each time one of their ads is clicked. These ads can be displayed on search engines and social media platforms. PPC is effective for ecommerce businesses because it allows you to target potential customers who are actively searching for your products or services.
Social media marketing is the process of using social media platforms such as Facebook, Twitter, and Instagram to promote and build a following for your ecommerce business. This can take the form of regular or paid posts.
Email marketing is the process of using email to promote your ecommerce business. It can involve sending promotional emails, newsletters, or other content to your subscribers.
Affiliate marketing is a form of digital marketing in which businesses partner with third-party affiliates (i.e. a popular website related to your industry) to promote your products or services. For every sale that your affiliates generate, they get paid a commission. One of the benefits of affiliate marketing is that it gains you access to entirely new audiences.
Influencer marketing is similar to affiliate marketing where your business taps into an audience that has already been built by another person or business. Influencer marketing usually involves working with some sort of celebrity in your space, such as someone with a lot of social media followers. Like affiliate marketing, influencers are typically paid a commission on sales.
Inbound marketing is a catch-all term used to describe any marketing campaign that brings people to you rather than going to them. This is generally done through the creation and distribution of valuable content. Inbound marketing focuses more on answering people's questions and then offering your product or service as a solution where possible, rather than trying to sell to them directly. This blog post is an example of inbound marketing (and SEO).
Content marketing refers to any initiative that uses content directly or indirectly for marketing purposes. Blogs, whitepapers, support articles, and social media posts can all be considered part of the content marketing channel.
Digital display advertising is a type of online advertising that involves displaying ads on a network of websites. These ads can be in the form of text, images, or videos. Whereas PPC ads typically appear at the top of the search engines, display ads appear at the top, bottom, and sides of websites (although they can also be served on social media platforms).
These are the main digital marketing tools available to you. Let's look at how to apply them, using some real-life examples.
What are some effective digital marketing strategies that can be used for ecommerce websites/stores?
So how do you know which digital marketing strategies to start with? In most cases, SEO is a practical, affordable first choice. Once your site is properly optimized for search engines, that'll build momentum in the background as you pursue other channels, largely without your input.
When it comes to your ecommerce website, you'll want to pay particular attention to optimizing your category pages for search engines. These pages act like mini homepages and they are often some of the most visited pages.
IKEA provides a great best-in-class example for us to look at. Here's their category page for sofas.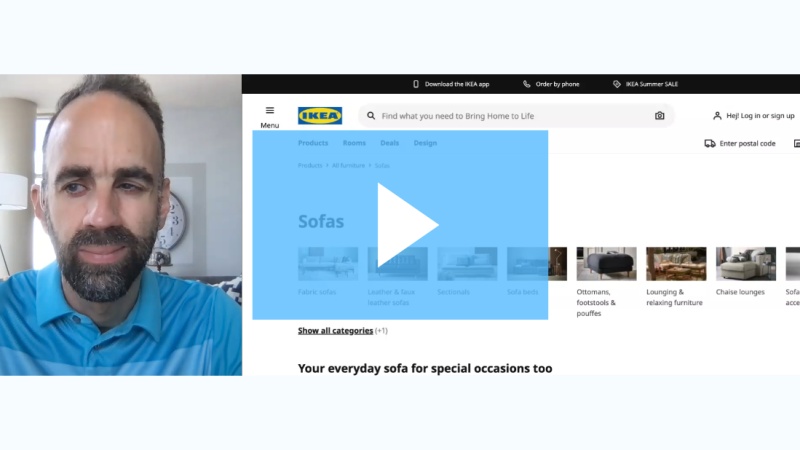 A quick disclaimer about SEO: While it's relatively easy and quick to optimize the different pages on your website for SEO, it can take time for Google and to recognize that you've done that, and to start showing your pages for the right searches. While it's very possible to rank more quickly, on average, it still takes nearly three and a half months to reach the first page of Google for a given keyword.
User experience (UX)
It's not enough to throw some words and images on a page. People expect a website to be easy to use and navigate, error-free and fast loading. This is what User Experience (UX) is all about. Here are a few key points to consider:
Make your menu intuitive – Visitors to your site should be able to instantly find where they want to go. Menu items should match their destination. You'll also want to make sure that all of the most important pages on your site can be reached within a couple of clicks.
Reduce image size – This will help ensure that your website loads quickly. before uploading an image, be sure to process it so that it's a lightweight as possible without hampering image quality. Look at new formats like WebP and reduce the file quality if using JPEG.
Remove unnecessary widgets and code – Keeping with the theme of building a fast website, remove any widgets or code that's not truly needed.
Test your site on mobile devices – A mobile-friendly website is imperative today. Check that icons, text and buttons are big enough for mobile users. This may mean making your add to cart buttons larger for mobile users or reducing the number of fields required to complete a form.
Don't hide your contact information – People will have questions no matter how well you design your website. Make it easy for people to find a way to contact you.
Set up Google Merchant Centre and A/B testing
Next, you'll want to get your business set up with Google Merchant Centre. This Google product allows your products to be listed in Google Shopping results. Once you have done that, you'll want to look for ways to test your results. For example, should your product names have colour options or should the brand name of the product be listed at the front of the product name?
Direct A/B testing is more challenging with shopping products but we've found that date ranges can help here. Serve your control titles for a few weeks and then serve your variation titles for a few weeks. After that look at which did better. Keep iterating.
Remarketing or retargeting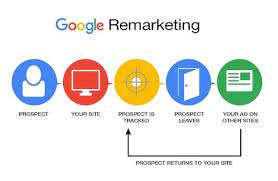 Retargeting or remarketing allows you to re-engage users who have previously interacted with your website or products. By displaying targeted ads to these users across different platforms, you can remind them of their interest, increase brand recall, and encourage them to return and complete their purchase.
Loyalty programs, email marketing and Customer Relationship Management (CRM)
Next down the funnel, loyalty programs and email marketing channels offer a great way for you to increase repeat business. There are a few ways to do this but the most important is to ask your customers to sign up and get them registered. A splash or pop-up screen on your site works well here. As does offering a discount to people who register their email.
Once you have their email, which is usually stored in a Customer Relationship Management (CRM) database like MailChimp or Salesforce, the best email marketing offers value and not just offers. You want to give people a reason to open your email. This is where tying content and email marketing together makes a lot of sense, such as with a newsletter. This newsletter might include recent blog posts you've written, upcoming releases to look forward to, awards you've recently won, and other resources helpful to your customers.
Mobile marketing
With the increasing use of smartphones, mobile marketing is crucial for e-commerce businesses. In fact, according to Google, 79% of people say they're more likely to revisit and/or share a mobile site if it is easy to use. It involves optimizing your website and marketing campaigns for mobile devices, leveraging mobile apps, and utilizing location-based targeting to reach and engage mobile users effectively.
This is especially useful if you also have a brick-and-mortar store. You can tie your website data to offline data. You can even present special offers to people who have visited your website are near your store. This can be a highly effective way to generate foot traffic into your location.
Show social proof – get customer reviews
One of the last strategies I'll share today is ensuring you get many customer reviews. Like links for SEO, product reviews indicate quality and help visitors feel at ease that you'll deliver the goods. Marketers often call this "social proof." The best way to get reviews is to ask for them a few weeks after a product has been delivered. Asking too soon can come off as pushy, whereas waiting ensures they have enough time to use your product and share their honest thoughts.
How can you measure the success of a digital marketing campaign and what should you look out for?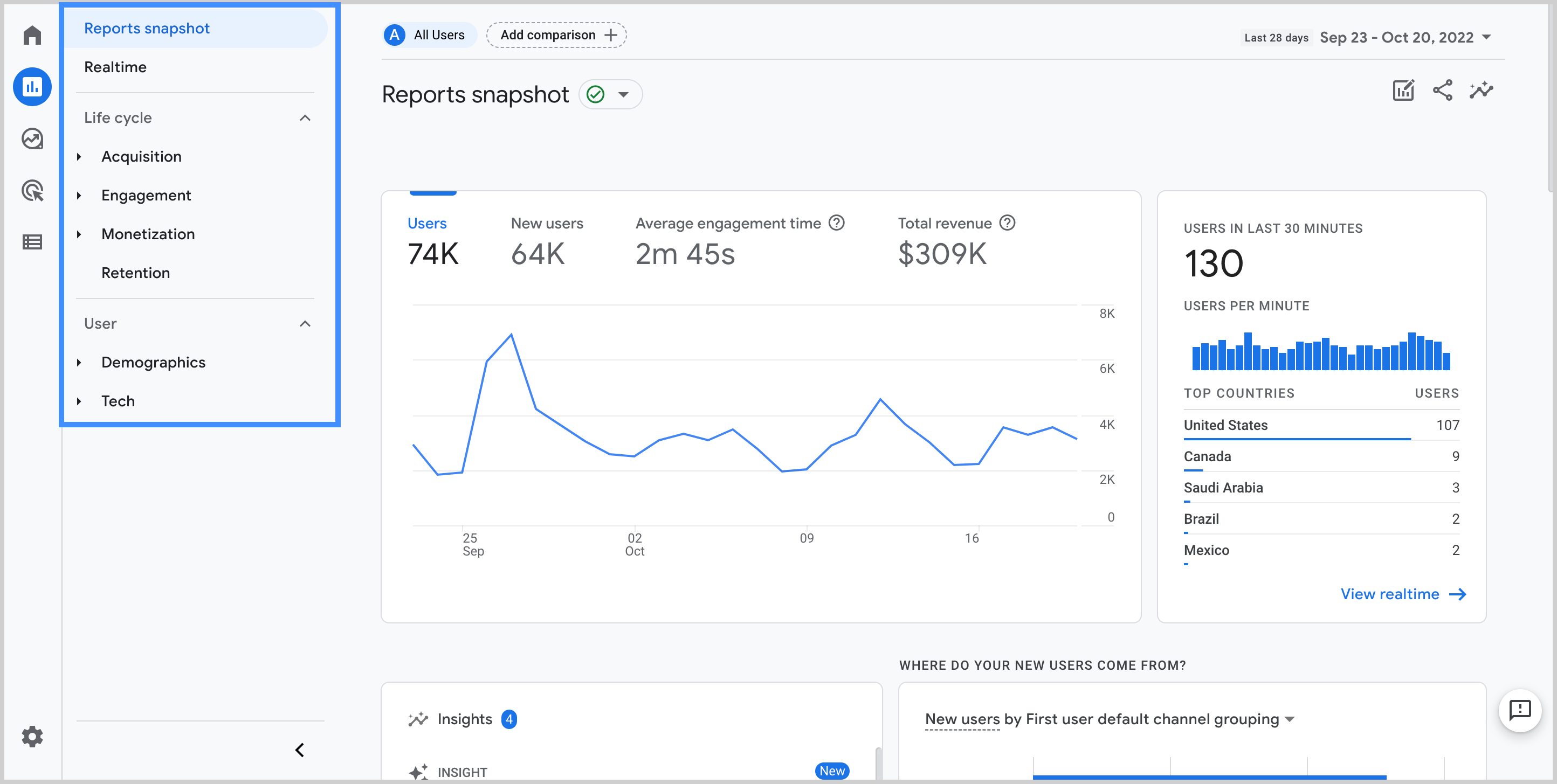 Measuring success goes back to the goals you have set for your business. For digital marketing, those goals might include:
brand impressions
website traffic
social media shares
email subscribers
revenue
When looking at revenue you'll also want to consider the average cart size and also how much it cost to get that revenue.
Return on Ad Spend (ROAS)
One of the more important metrics used in ecommerce marketing is called Return On Ad Spend (ROAS). This number gives you an idea of how efficient your advertising spend is. Most ROAS calculators will churn out a ratio like, 20:1. This means that for every $1 of advertising spend, we get $20 in revenue. The ratio can also be displayed as a percentage. Either way, the higher the number, the better.
Conversion Rate Optimization (CRO)
Another important metric to track is your conversion rate. This is the percentage of people who come to your website and convert–complete an important action (usually a sale but could be an email subscription). Over time, you will establish a baseline conversion rate. The process of Conversion Rate Optimization (CRO) looks to improve that number as time goes on.
Optimizing your conversion rate is all about experimenting. Be sure to check off the best practices first. Do you have a return policy on your site? Is shipping easy and cost-friendly for the customer? Is your cart easy to use? Once you've completed these items, you'll want to look at User Experience (UX), which is all about making your site easy to use and navigate.
When looking at any digital marketing data, look at it through the lens of: How does this help me understand how many people I'm reaching, engaging, and converting to paying customers?
How to analyze your digital marketing metrics
When looking at your digital marketing metrics it's important to look at them from a number of different angles. You'll want to look both at the aggregate numbers and the numbers from a specific period of time, such as the previous quarter.
For e-commerce marketing metrics, it's a good idea to try and understand what caused the metrics to be that way. For example, looking at your revenue metric, try to determine the source of the revenue. Did your customers come from organic search, social media, or one of your paid placements? If they arrived from a Google search, what was the keyword used? You can find more of this information in an e-commerce platform or from an analytics package, such as Google Analytics, installed on your website.
It's also important to understand any trends or anomalies that stand out in your data. For example, say you experience a sudden spike in site traffic but none of it's converting to sales. This could indicate there's a misalignment between how you're marketing yourself and the actual products you sell; you're luring people in but don't actually offer what they're looking for.
With this realization, you can dig deeper into what they're looking for, whether or not you can make a change on your end to offer what they're looking for (i.e. create a new product line if you have the resources and there's a big enough demand), and—if you can't—what change you need to make in your marketing to better attract your target audience.
Tips for online businesses to stay ahead of the competition in the ever-changing digital landscape
Digital marketing and e-commerce marketing is constantly evolving. Not getting left behind requires keeping a pulse on the latest platforms, channels, tactics, products, and news from key marketing rule-setters like Google and Meta. Think With Google and Meta for Business are two great resources for digital marketing updates.
Another way to stay informed is your network. A diverse network of professionals will keep you abreast of new trends and best practices from all corners of digital marketing, often much faster than bigger news sources.
Frequently asked questions about digital marketing for e-commerce
How can I leverage video marketing for my e-commerce business?
You can create product tutorials, unboxing videos, behind-the-scenes content, or customer testimonials. Video content can be shared on your website, social media platforms, YouTube, or even used in paid advertising campaigns to increase brand awareness and drive conversions.
What are some effective strategies for optimizing product descriptions to improve SEO?
To optimize your product descriptions, use relevant keywords naturally throughout the text. Provide detailed and accurate information about the product, including its features, specifications, and benefits. To build trust, incorporate unique selling points, customer reviews, and social proof. Additionally, ensure your product descriptions are well-formatted, easy to read, and mobile-friendly.
How can I leverage chatbots and AI technologies to enhance customer experience and drive sales on my e-commerce website?
By implementing chatbots on your website, you can provide instant customer support, answer frequently asked questions, and guide visitors through purchasing. Chatbots can collect customer data and preferences, enabling personalized recommendations and targeted marketing campaigns. Additionally, AI technologies can analyze customer behaviour and preferences to provide tailored product suggestions, improve inventory management, and optimize pricing strategies.
Key Takeaways
Okay, so let's sum up.
Digital marketing for e-commerce involves promoting and selling products through various digital channels. To get started, you'll need to define a target audience, create a website, and utilize different marketing strategies such as SEO, PPC, social media, email, and influencer marketing. Once you've launched, start optimizing product descriptions, leveraging chatbots and AI, and analyzing metrics for success.
Optimizing an e-commerce site is an iterative process. Staying ahead in the digital landscape requires staying informed about the latest trends and leveraging resources like Think With Google and Meta for Business.
What's next?
To wrap up, digital marketing is the key to unlocking success in the competitive world of ecommerce. By leveraging powerful channels such as SEO, PPC, social media, email, and influencer marketing, you can effectively reach and engage your target audience.
As you navigate this ever-evolving landscape, Jordan Stevens Digital Marketing Consulting is here to guide you. Contact us today to unlock the full potential of ecommerce digital marketing and propel your business toward remarkable success.